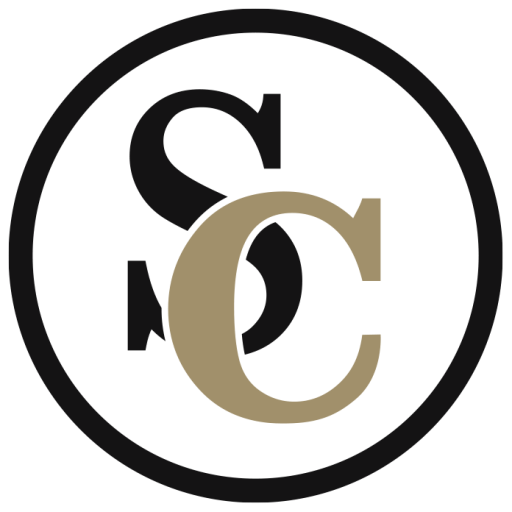 RV Park & Campground
For Bookings or Reservations – Call 403-314-9577
Formerly known as RV There Yet Campground – now part of the Spirit Creek family, our 77 full-service site campground is located just minutes from both Red Deer and Sylvan Lake, in a peaceful countryside setting. We have friendly onsite hosts that are ready to assist all campers and help create a wonderful experience and friendly atmosphere.


Larger RV-friendly (pull thru sites)



Adjacent to Spirit Creek Golf Course



Fire pits and picnic tables at every site



Wood is available for purchase



Hot showers and washrooms available



Laundry facilities



Complimentary WiFi available (no streaming)



Playground with sandbox



Small store with ice and ice cream for sale



Pets welcome (on leash only)



Gazebo available to rent for group functions
Campground Rates
At Spirit Creek Golf & RV we offer nightly, weekly, monthly and seasonal spots available. We also have a designated area just for golfers and campers.
Deluxe Site
Full Service (PWS)
Long Term Camping Rates
Every 28 days • Available Summer only (May 1 – October 15)
Deluxe Site
Full Service (PWS)
At Spirit Creek, we want everyone to enjoy our friendly and relaxed atmosphere. With that in mind, we ask that all patrons follow these guidelines to ensure the safety and enjoyment of our facilities by everyone.
Full payment is due upon arrival. No cheques accepted.
We reserve the right to move site reservations as necessary due to booking configurations.
One camping unit per site. One family per unit is: 2 adults and their dependent children. Additional adults in the same unit will result in an extra charge of $5/person/night or $100/person/28-day stay.
Children must be under adult supervision while in the park.
Quiet time is 11 pm – 7 am. Check-out time is 12 pm. Please re-register by 10 am to extend your stay.
Please do not speed – the limit is 20km/hr in the park.
NO OUTSIDE FIREWOOD IS ALLOWED, we sell wood at the office. Absolutely no pallets allowed.
Please limit your time in the washrooms, especially during peak periods.
Do not use showers or laundry room for cleaning pets, dishes, or recreational equipment.
No mats are allowed on grassed areas.
Absolutely no fridges or freezers allowed outside your RV. No portable gazebos are permitted.
No parking on roadways, grassed areas, or vacant sites.
Airtight sewer adapters must be used if hooking up sewer hoses. No exceptions. No PVC pipe.
Bagged garbage (household waste only) is to be deposited in the dumpster. Please recycle in the provided area. Do not use the fire pit for garbage.
Pets: Maximum of two dogs allowed, size and breed at management's discretion. Pets must be on a leash. Owners are responsible for cleaning up after pets (failure to do so may result in cleanup fees). Excessive barking will not be tolerated. Dogs are not allowed on the playground. Pet enclosures cannot be placed on grassed areas.
Washing RVs/ vehicles or changing oil is not permitted while in the park.
Do not dump grease, oil, fuel, or debris in the fire pits.
Do not cut trees. No bird feeders allowed. No sunflower seeds.
No tarps are allowed on RVs or tied to the trees in the park, this includes hammocks.
For long-term stays, a camping unit and a maximum of 2 vehicles are allowed in a site provided they fit on the gravel pad. No cargo trailers.
Sites are to be kept tidy and free of clutter. It is the responsibility of all campers to clean up their site prior to departure or a cleanup fee of $30/hr (minimum charge 1 hr) will be applied to your credit card. For long-term stays, we ask that all lawn furniture and belongings be tucked away on weeknights to facilitate lawn maintenance.
No building of decks, steps, sheds, or add-on rooms is permitted without prior approval from management.
The bridge to the north on RR 275 is privately owned. Any camper accessing this bridge will be evicted from the park.
In case of an emergency warning, please report to the Assembly Point sign in the visitors' parking lot adjacent to the office.
Thank you for your co-operation and consideration of other patrons – enjoy your stay with us!